chiara barbieri (italy), aniello camarca (italy), ornella mazzarella (italy), michele pirozzi (italy), adriano tortora (italy)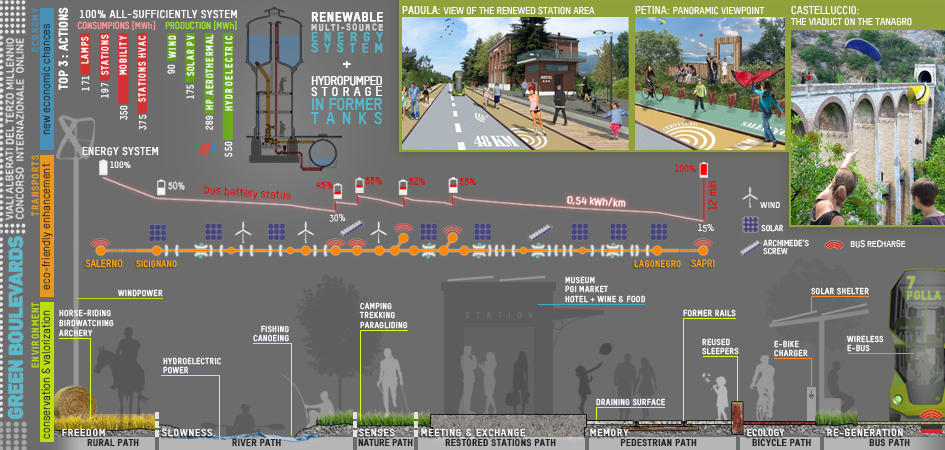 Green as nature, cash, lights
Mobility: thanks to inductive power charging along the route, the bus never has to extend dwell times to recharge and battery is much smaller and lighter (reducing energy consumption). The wireless e-bus is highly flexible, eco-friendly (no wires and poles scar the landscape, no CO2 emissions), cost-effective and equipped with the best energy management systems (ieKers).
Materials: discarded materials are recycled or reused on site(wood sleepers and iron rails). The floorings are totally permeable and all materials used in the stations' retrofit are eco-friendly. LED and HMI lamps have been used for outdoor lighting.
Energy: all-sufficiently system. The whole energy needed for mobility, outdoor lighting, indoor hvac and lighting is produced by renewable systems such as photovoltaic, wind, hydroelectric and heat pump.
Economy: New profitable activities can produce cash flow and jobs. The implementation of efficient infrastructure system can be a catalyst for economic regeneration.