roberto sinibaldi (italy), giulia agnoletto (italy), alessandro limone (italy)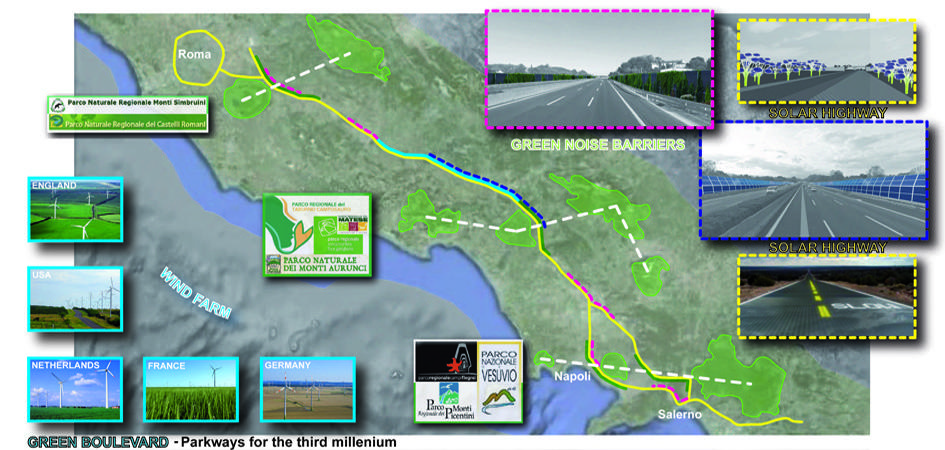 Green Connections
For our plan of the redevelopment of Roma-Salerno highway we thought it as a green connection axis through the nine regional and national parks along it.
The project idea consists of transforming this stretch of highway in an ecologic and self-sufficient section with the insertion of photovoltaic trees along the motorway exits and photovoltaic panels along the central traffic island between the roadways.
Besides, in the provinces of Frosinone and Latina, our project provides the installation of a series of Wind Farm (a group of wind turbines from 15 MW each in the same location, used to produce electric power). We chose this area because it is industrialized enough and local businesses could contribute to financing our project, creating a virtuous circle that would produce positive results and benefits for the induced activities.
Regarding environmental mitigations, we thought green anti-noise barriers near the towns as well as photovoltaic barriers alongside less populated areas.