riccardo pedrazzoli pedrazzoli (italy), valentina cicognani (italy), giacomo minelli (italy), stefano ortolani (italy)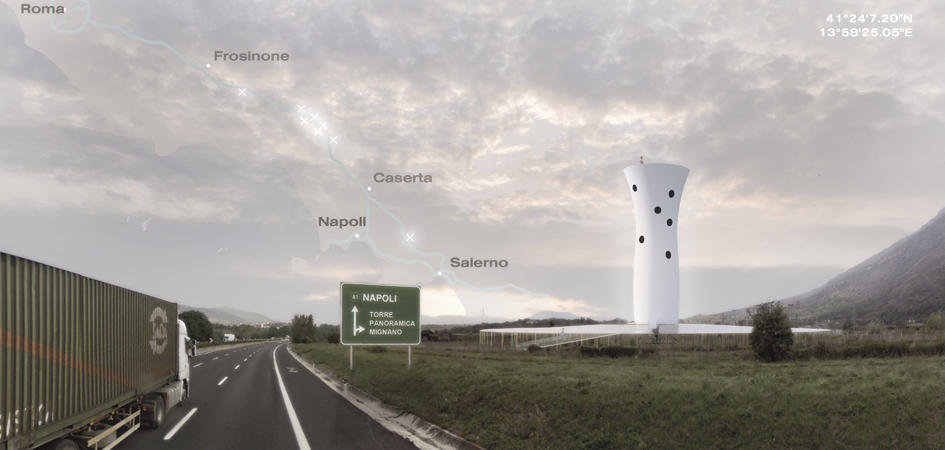 A tree-lined boulevard..
A pilot-initiative to reduce the impact of high voltage aerial cable lines recycling their vestiges as green power plants and promotion means for the territory.
Episodic segments of the electric lines in the lands crossed by the RO-SA axis (here is depicted a case study in Alto Casertano) are laid underground. The most of the pylons are dismantled, restoring the landscape, while the ones closer to the highway or to the railroad are converted into solar updraft towers acting at the same time as communicative landmarks and panoramic viewpoints accessible for the travelers.
The initiative is supposed to be financed not just with public funds (as an improvement of the environmental and visual quality) but also through a possible involvement of Enel and Terna (Electric Companies), Rfi and Autostrade (Railways and Highways).
The cost of the conversion into Solar Tower of a single Pylon is estimated to be around 170000 €, the cost of the underground laying of lines is about 200000 €/km.