itsuki yoshimoto (japan), taito ohe (japan)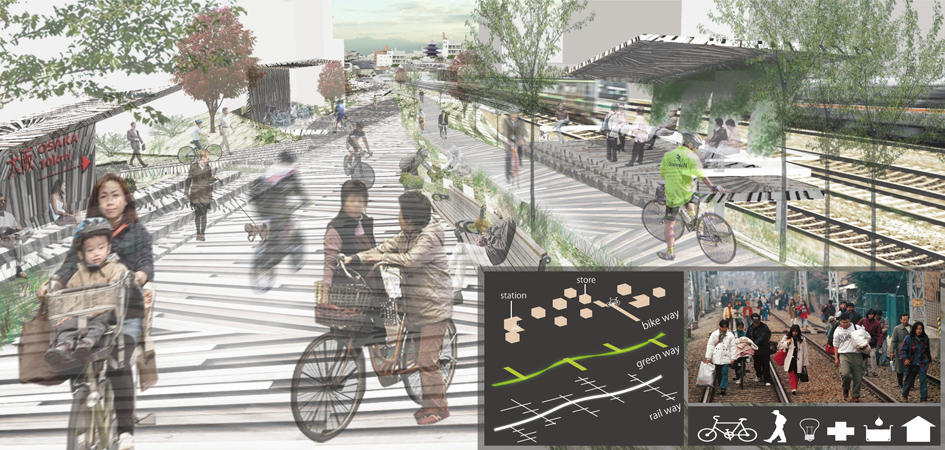 Life Rail - General Concept
Modern city sometimes reveals itself to be fragile against natural disasters, such as earthquakes, floods, and so on.
Our "Life Rail" project proposes a network of bicycle path running parallel to railway track that connects a center of a city and a suburb.
Not only does it simply connect stations and provide people with an ecological way of transportation and green belt running through residential districts, it also becomes a lifeline that delivers supplies and food at the time of emergency. This Life Rail System gives people evacuation routes connecting a city and a suburb, a house and a public facility; therefore, becomes a linear infrastructure that sustains a society against unpredictable disasters.
In Japan, having confronted severe earthquakes, the government is urged to reconstruct sustainable infrastructure immediately.
Life Rail would become a part of such national project to rebuild a land so that it responds flexibly to earthquakes.