ludovica reed (italy), androniki manavi (greece)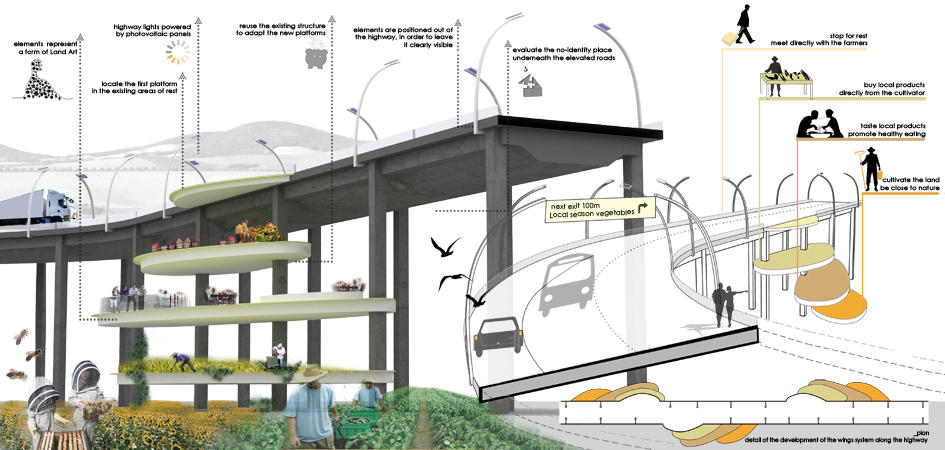 agriculture in the highway
Considering the Italian wide rural territory functional to the quality of life, we propose a new form of "highway market km0" which links rural site to the infrastructure network. Along the proposed path RO-SA we imagine to equip parts of it with new "wings",which are multiform platforms simply attached to the highway system.
The biological green boulevard that we proposed ensures a direct relationship between consumers and producers, enhances regional productions and assures excellent product quality, while reducing its price.
These suspended platforms,that reuse the structure of the highway, allow drivers to buy local products, bring them to cook in the production place and watch the cultivation in real time. The strategy enhances the economy of the local community while the elements can be part of the highway's Land Art. The strategy integrates the highways with the surroundings with a simply sustainable way, reaching the symbiosis of the natural and artificial landscape.